Register here.
A marriage preparation program to help couples address issues that all newly weds face. Be equipped to avoid the pitfalls of marriage and build a solid foundation for your relationship to last a lifetime!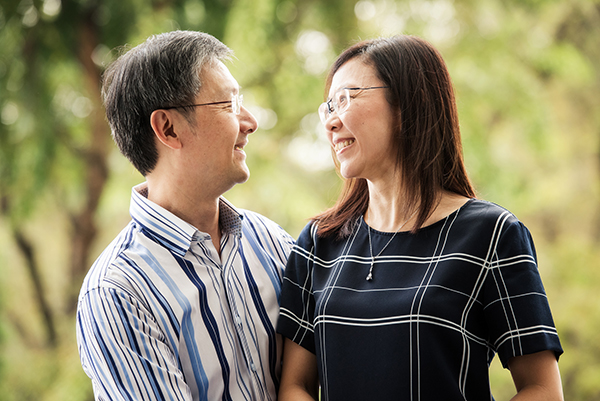 Clement & Cheryl
Clement and Cheryl have been married for 23 years and have two young adult children.  Rooted in love and commitment, they aim to inspire and equip couples to build a strong foundation and fulfilling marriage through Connect2 and sharing their joys and challenges of marital life.
Clement and Cheryl are experienced facilitators in relationship and parenting programmes, and are also marriage mentors for engaged and newly married couples. Clement is a qualified counsellor with a special interest in couple, family and fathering issues and has been a facilitator with Focus on the Family since 2013.