Register here.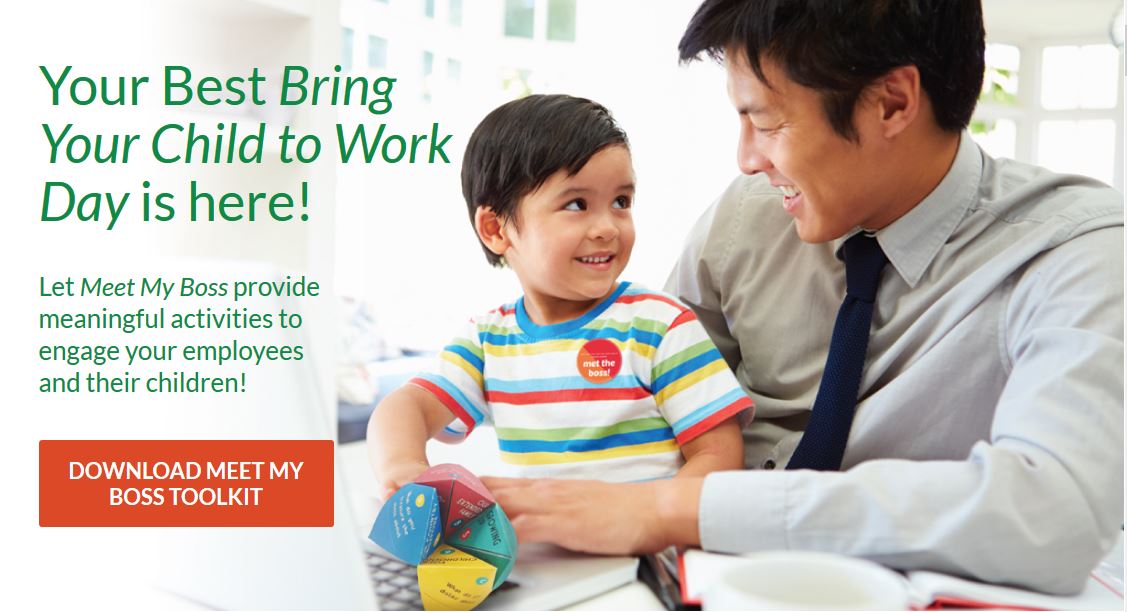 This year, create memorable moments at your workplace for your employees, where children can enter a day into their Mum and Dad's work lives! Meet My Boss offers a unique spin on 'Bring Your Child to Work Day' with tailored approaches to create a more meaningful way to promote a family-friendly workplace.
Organise Meet My Boss for your company and invite your employees' families to meet the boss. Energise your organisation's workplace culture today!
How can you organise Meet My Boss?
Organise your own Meet My Boss with the help of a free toolkit.
INVITE us to plan your Meet My Boss experience with you and receive an Event Starter Kit. This includes:
Customised Event Starter Kit
 A Unique Meet My Boss Ceremony hosted by Focus on the Family Singapore
*Available for a fee
ENGAGE us to organize your Meet My Boss experience for you and have us take care of your event needs on the actual day. This includes:
A full-day Meet My Boss event plan
1 Event Manager on the actual day to coordinate the event with your organising team
A Unique Meet My Boss Ceremony hosted by Focus on the Family Singapore
2 Family Life programmes (download toolkit to see options)
*Available for a fee