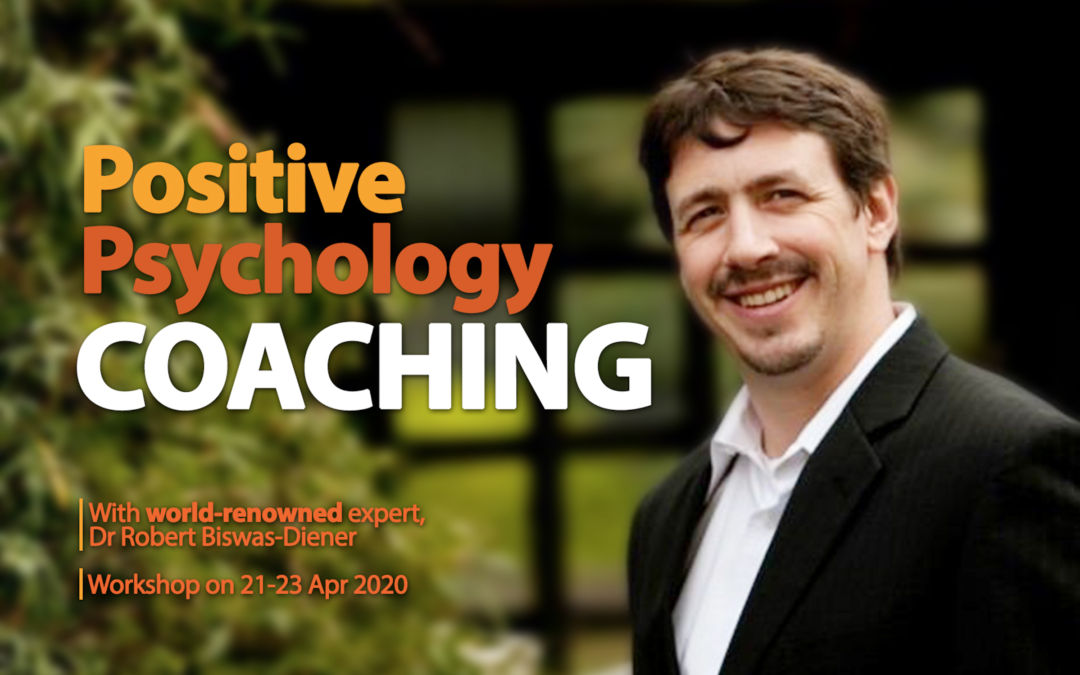 Register here.
This 3-day intensive workshop will equip you with the skills to coach those around you to thrive, and to develop your courage in leadership.
Positive Psychology Coaching focuses on strengths and applied techniques – an approach that is increasingly implemented in daily business practice, and continues to bring remarkable benefits.
This workshop is a rare chance to learn from Dr Robert Biswas-Diener – an internationally-recognised authority on positive psychology and coaching. Get ready to soar away with the latest positive psychology coaching tools for all aspects of your life! Dr. Biswas-Diener has trained more than 10,000 coaches and organisational leaders around the world.
Certification from this positive psychology coaching programme is awarded by The School of Positive Psychology and Positive Acorn. This course is accredited by International Coaching Federation (ICF) and professional hours can be clocked towards ICF credit hours.